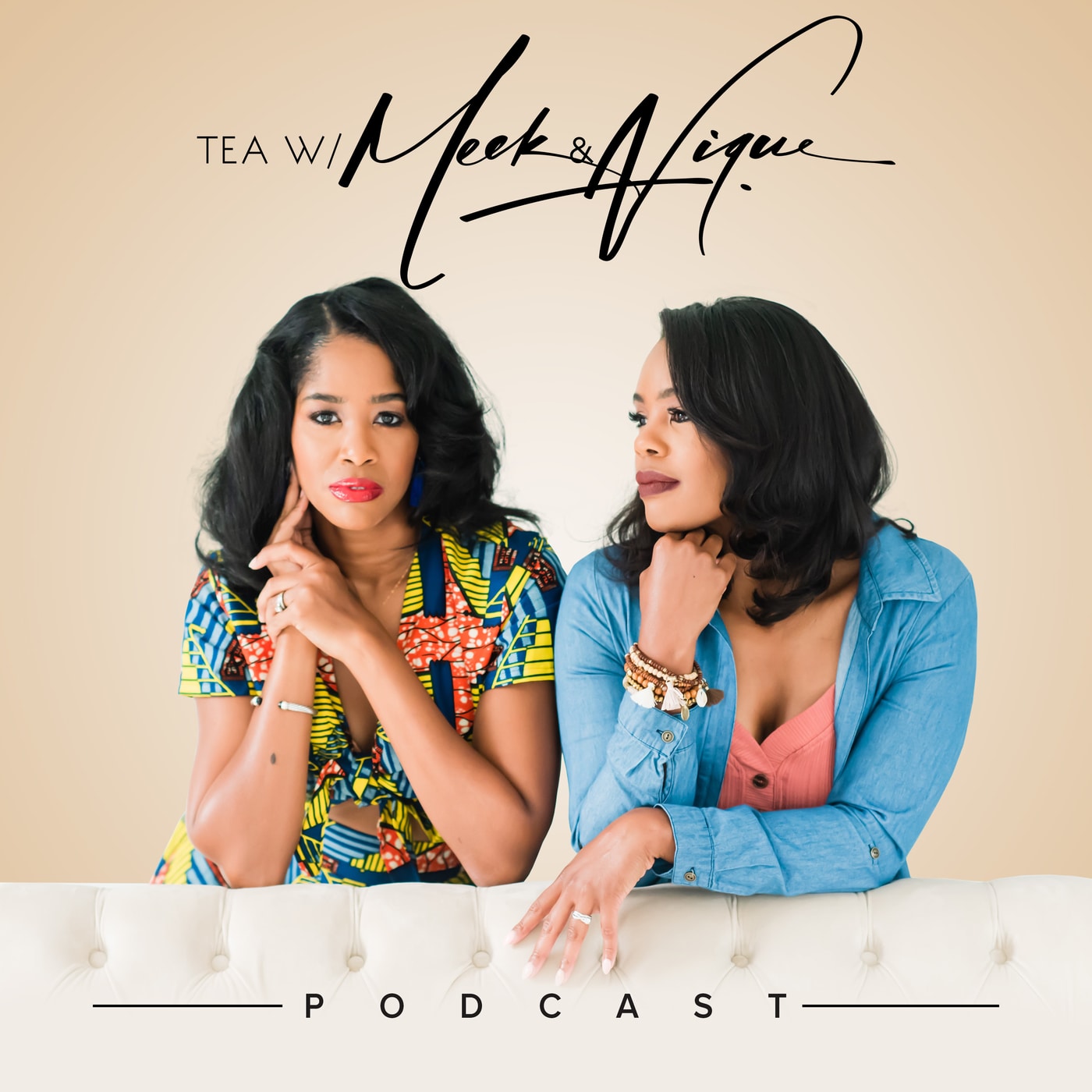 00:41 - And we back, and we back, and still black! Can you believe that it's the last episode of Season 3? We have a unique recording setup for this final episode - watch out on social media to see Monique's temporary studio.
2:35 - But first, what are we sippin' on? Of course Meek has the Meka Special, peach tranquility tea with citrus mint and a hint of agave. Because she's at home, Nique made a nice matcha green tea latte with Oatly oat milk and a splash of agave. 
4:15 - Let's talk about the season and how we got here, at the end, through all that this year and COVID has brought, the good and the challenging. Meek and Nique reflect on how the podcast started and how the community of moms has grown so much. You all inspire us and motivate us to keep going!
8:23 - This is such a reboot season, it's comforting to revisit things that we love. Did you have a favorite episode this season that you're re-listening to? We've been watching all the reboots and black comfort TV shows, getting nostalgic about the good memories those bring back. What are you watching or revisiting in your reboot season?
11:28 - Meka reviews one of her favorite episodes from this season - navigating virtual school! The adventures of school-at-home are on-going, but these offer us life lessons and teachable moments that are important for our kids to learn. 
14:33 - Nique shares her experiences of having her children learning at home in a new city, wrestling with the idea of whether or not to bring the kids back to in-person school, and finding that their new routine is working so well for their family.
19:18 - Meek talks about working to find the best ways for Jagger to learn and excel in the world, to give him the tools and resources to serve his needs and watch him grow. It can be a challenge, but it's so worth it to put our energy into our children in the ways that they need to really allow them to flourish. 
23:02 - Another favorite of Nique's is the How Are You, Really? episode. Being honest about where you are, how you're feeling, being vulnerable, and showing that not everything is always picture-perfect is refreshing and freeing, because we don't always have it together. We have to hold space for ourselves and others to feel how they're actually feeling.
29:25 - A theme of this season has been "leveling up." Meek is leveling up by taking on the #75hardchallenge and she extends that challenge to everyone else to keep working at it. Nique's leveling up is in the form of her Peloton 100, a challenge that she made up for herself! She's leveling up her health by being more intentional about good food, a healthy home, she completed a yoga teacher training…. She's learning some things and doing some things!
35:34 - So, what are our Roll Out Tracks? Meka chooses Level Up by Ciara because it's so on theme. Monique goes with Open Door Season by Dietrick Haddon, a super fun song that speaks to opportunities and leveling up in the next season. 
Make sure to follow Meek and Nique on their socials! 
Meka's blog is Hanging with the Harrells and her instagram is @xomekaharrell.
Nique's website is Monique Hibma and follow her @moniqueimanhibma.
Follow the show at @teawithmeekandnique on Insta to see behind-the-scenes and more content, make sure to use the #teawithmeekandnique so we can see what you're sipping on, and say hello to your fearless hosts at meekandnique.com, and tune in for the next episode!